A free web based service that offers one of the easiest ways to host and broadcast your personal video and audio clips. You can upload your audio/video clips through the web, email or even your mobile phone. It also provides you with the ability to post audio/video clips on your blogs hosted on Typepad, Blogger, MovableType or Friendster CMS.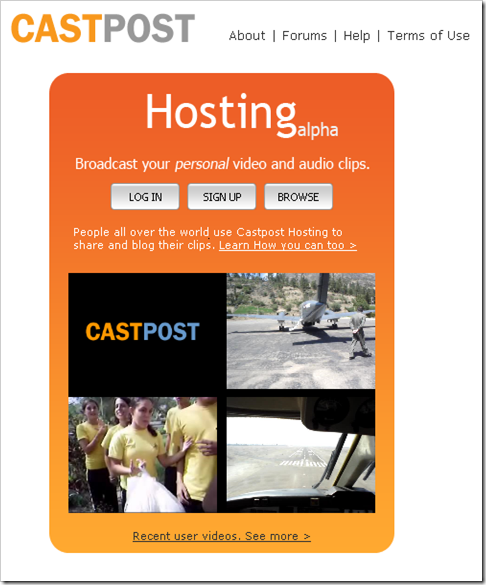 Some important features:
You can publish your own podcasts using itunes.
You have the option to create and share your own video profile.
Current service is in alpha phase which is ad supported.
It provides unlimited bandwidth and 100 MB of storage.
Service is currently in alpha. You may have to wait for some time to get your free account.